This weekend I took the wife to see the Teenage Mutant Ninja Turtles movie for our anniversary. It wasn't exactly her thang , per se, but she seemed to dig it. Unfortunately, the spirit of fair play reared its ugly head, and last night I was coerced into watching something called Pussy Cat Dolls Present: The Search for the Next Doll. Not to sound crude or anything, but how a show with a filthy euphemism right there in the title could be so unabashedly boring is beyond me.

Apparently, to make it into a cheesy pseudo-burlesque pop act one has to cry. A lot. Or maybe that's just the reality show angle kicking in. I don't know.But I digress.

And now, on to the Nerd News in Brief.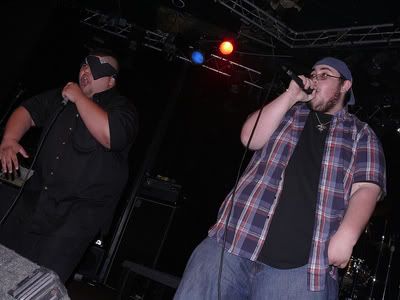 Above photo by Denika.