I know most of you probably caught this on
Digg
yesterday, but, as I spent the day crotch-deep in inventory transfer forms, I didn't notice it until
Church
sent a link my way.
The long and short of the story is that
Workspace
, an alternative (and apparently
very
nerd-friendly
) shared work environment in Vancouver, BC, was the victim of a robbery last Friday.
A pair of thieves took
four laptops and two iMacs
, and, while the crime was captured on a security camera, no usable images of the thieves could be discerned. That is until someone noticed this strange picture in
an office Flickr stream
!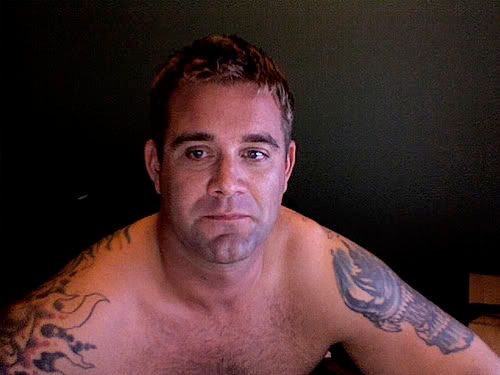 This cat is at worst one of the perpetrators and at best a fellow using an obviously stolen machine. As I know that a fair chunk of y'all are from The Great Northwest, I thought I'd throw this out there just in case.
If you have any information concerning the identity of this man, please contact the fine folks at INFO [at] ABETTERPLACETOWORK [dot] COM.